What is a Pod?
All the fun of camping, without the hassle!
Experience the Ultimate Glamping Adventure with Pod Glamping.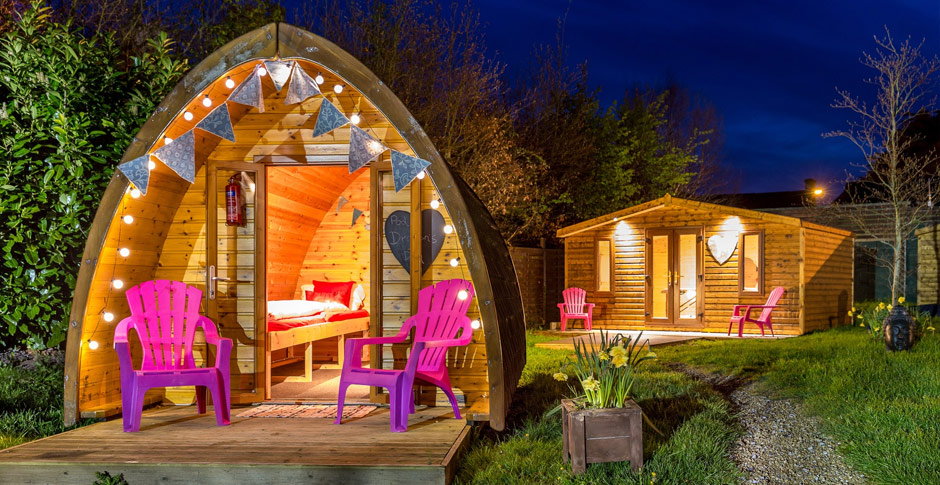 If you're looking for a unique and luxurious camping experience, look no further than pod camping. Pods are quickly becoming one of the most popular types of glamping accommodation due to their comfort, convenience, and eco-friendliness. In this guide, we'll explore everything you need to know about pod camping and why it's the perfect way to experience the great outdoors.
What is a Pod?
A pod is a type of small, self-contained cabin typically made of wood or other eco-friendly materials. Pods can vary in size and shape, but most are designed to comfortably accommodate two to four people. They come equipped with a range of amenities, including heating, electricity, and comfortable beds, making them perfect for those who want to enjoy the great outdoors without sacrificing comfort.
Why Choose Pod Camping?
Pod camping offers a unique and luxurious way to connect with nature. Pods are designed to be eco-friendly, with many being made from sustainable materials and powered by renewable energy sources. They also offer a comfortable and convenient way to enjoy the great outdoors, with many pods featuring private bathrooms and kitchens.
Pod camping is also a great way to explore new areas. Many pod campsites are located in remote and picturesque locations, allowing you to immerse yourself in nature and enjoy stunning views. Whether you're looking to go hiking, fishing, or simply relax in the peace and quiet, pod camping is the perfect way to experience it all.
Where to Find Pod Campsites?
Pod campsites can be found all over the world, including in Ireland. If you're looking for a pod camping experience in Ireland, you're in luck! The Emerald Isle is home to many stunning pod campsites, each offering a unique and unforgettable experience.
Some popular pod campsites in Ireland include:
- Pod Umna Village, County Galway
- Battlebridge, County Leitrim
- Belmullet Coast Guard, County Mayo
- Glenwood Studio, County Kerry
- The Rainbow Pod, County Clare
- Top of the Rock, County Cork
- Westport Glamping, County Mayo
- Tóg Go Bog É, County Cork
Conclusion
If you're looking for a unique and luxurious camping experience, pod camping might be the perfect option for you. With their eco-friendliness, comfort, and convenience, pods offer a one-of-a-kind way to connect with nature and make lasting memories. So why not pack your bags, grab your sense of adventure, and head out to experience the ultimate glamping adventure with pod camping today?